Where I'm studying:
my dorm's library (it's way too cold to be out late at night!!) because it has windows that give me some hope of survival.
What I'm wearing:
fuzzy socks, my Birkenstock sandals, and my North Face
What I'm listening to:
the soundtrack from Inception
--so amazing for when you're working!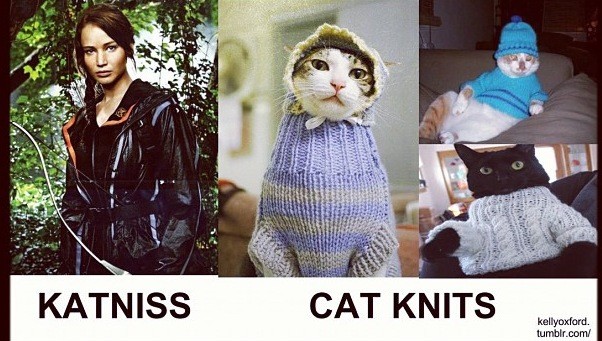 What I'm drinking:
Tazo Rest tea
(literally the only tea that actually helps me sleep)
What I'm eating:
lots of fruit, sometimes chocolate. Trying really hard to stay healthy.
What I look at when I can't study any more:
the picture on the left. I cry from laughing every time I see it
What I do to keep anxiety at bay:
morning yoga
. Tara Stiles is amazing and I'm convinced it played a part in my perfect score on my last exam of the semester
What I wish I had:
headphones that weren't broken
Who I'm jealous of:
people who don't have finals, people who don't have challenging finals, people who are already home for break, people who finish finals two days before me, people who don't need good grades on their finals to do well in the class, people who have a room to themselves, people who have the good seat in the library next to the outlet, people who are stressed about extra-curricular activities...umm....well then...
Anyway, on that note, back to the studying.