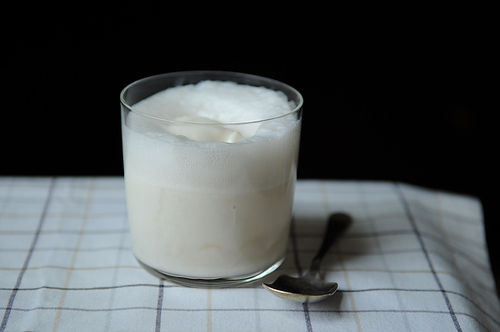 Root beer floats have a very special place in my heart. One of my best memories of my grandfather is of him making them for me. Ginger ale also is nostalgic for me; I always have ginger ale on airplane flights and drinking it makes me think of the wonderful places I've had the opportunity to visit. I'm also a ginger junkie--ginger tea, ginger stir fry, candied ginger...it's just awesome.
I've also made more pitiful attempts at making ginger ale than I can shake a stick at (see failed attempts
here
).
So when I saw this
Ginger Ale Float Recipe
on Food52, I was sold.
By far, one of the easiest and most delicious from-scratch recipes you'll ever find. You just chop up some ginger, simmer it with some water and sugar, strain it, and you are pretty much good to go. The ginger ale itself is top notch, but the ice cream is really straight up phenomenal.
It takes under 20 minutes, I'd say, start to finish. The ingredients are very simple. Ginger ale junkies need to try this.